Our CPR video wins a national YouTube competition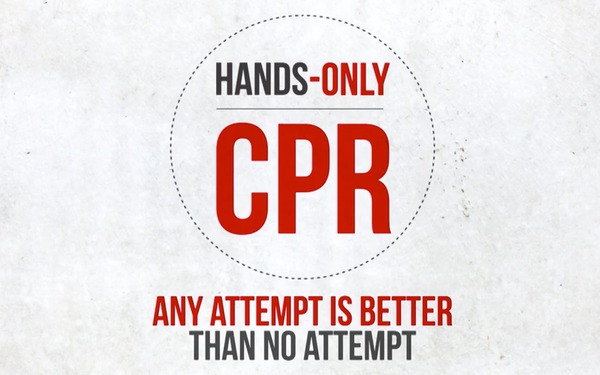 Reading Time:
2
minutes
Last week the Australian Resuscitation Council (ARC) announced the winners of their 2013 Inaugural YouTube Video Competition, and we received first prize! Yep, that's right – you're looking at a WINNER!
The challenge was to create a 90 second clip for the general You Tube public that would teach the hands-only CPR (continuous compressions) technique and champion the ARC's CPR catch-cry "Any attempt is better than no attempt".
The winning clip "Hands-Only CPR… It's not Aero-Science!" is our first video effort (but not the last) and we're ecstatic about the win. Exceptional learning experiences is what we're all about and to claim the top prize means we must have delivered the message well. Se what you think:
What's more, playing a role in getting this critical public message out there is a great honour. There is still far too many Australians who are clueless as to how easy saving a life with CPR can be and that you don't need to attend accredited CPR training to attempt it.
Many think of CPR as a complicated and even potentially dangerous procedure to perform on someone, but this just isn't so.
Performing mouth-to-mouth rescue breathing is also a put-off for many, but latest research is showing that in many cardiac arrest events, responding quickly to a collapsed victim by calling 000 and starting deep and continuous chest compressions can be just as effective, if not more so, than the traditional compressions and breaths procedure.
This little clip certainly won't be the last. In fact some of the footage used in this film was taken from a more comprehensive CPR training video that is almost complete. This will be produced on DVD and available for sale for use by first aid training providers and organisations for in-house training.
This great resource and more will be utilised by us in our courses to offer the very best and most engaging training you've ever experienced. After all, that is what First Aider is all about.
Finally, please help us school this country in Hands-only CPR by sharing with your friends on Facebook or whatever social media you use. You never know, you they might need to perform it on you one day!
Author:Ben
From New York City to Vietnam and back home, Ben has worked as a teacher, first aid instructor, humanitarian volunteer, pastoral worker and singer-songwriter. He loves producing engaging and outside-the-box adult learning content, of which some of his working has been nationally awarded. Ben loves guitars, running and tennis, but his hands-down favourite things are his princess daughters Noa and Minnie, twin sons Jude and Jasper and beautiful wife, Jess.