First Aid For Seizures
March 12, 2020

Posted by:

Julian Miana

Category:

First aid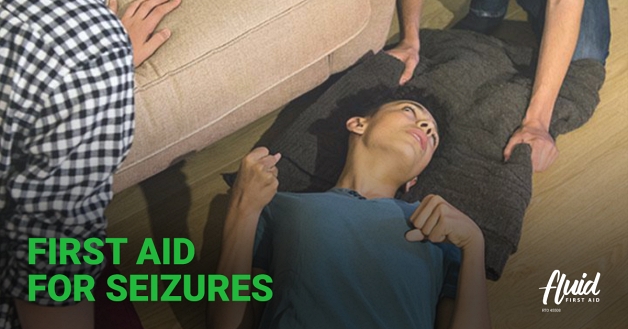 Reading Time:
< 1
minute
Without warning, someone collapses right in front of you and starts Uncontrolablly jerking. Would you know the basic steps to ensure they are safe and can breathe? March 26 is PURPLE DAY and throughout March, Epilepsy Australia is urging people around the country to end the stigma and discrimination of epilepsy and 'GO PURPLE', the international color for epilepsy.
FACT…
In Australia, around 10% of the population will experience a seizure in their lifetime, but much fewer will be diagnosed with epilepsy. At the moment around 250,000 Australians, or 1% of our population, live with epilepsy.  We thought the best way we could spread epilepsy awareness is to ensure you and others are first aid ready to help when someone suffers a seizure at work, home or wherever you are!
CONVULSIVE SEIZURES MAY LOOK LIKE:
Loss of strength or function
Altered consciousness or unconscious
Uncontrolled jerking movements of limbs
Eye rolling
Arching back
Groaning
Saliva or foaming from the mouth
Loss of bladder or bowel control
ABSENCE SEIZURES MAY LOOK LIKE:
Unaware of surroundings
Unable to respond
Aimless stare
Sudden peculiar behavior (lip-smacking, unusual sounds)
3 SIMPLE STEPS FOR SEIZURE FIRST AID…
Remove all hazards and potential dangers.
Protect their head with cushioning.
As soon as practical, lay casualty down on their side.
Upon waking, the casualty may be confused or agitated. Give reassurance and encourage rest.
CALL 000 FOR…
Unconsciousness and active seizure
Seizures lasting more than 5 minutes
Multiple seizures
First-time seizures
Seizures in water
Casualty suffers serious injury
If unconscious with strange or absent breathing, start CPR!
Fluid First Aid RTO 45508